Sea Isle, NJ Surf Report & Weather Conditions
WAVE HEIGHT
: 2-3ft ... 
Fair Conditions
TIDES
WATER TEMPERATURE: 46°
Sat 04/19
| | |
| --- | --- |
| 05:43 AM | -0.13 L |
| 11:37 AM | 3.63 H |
| 05:41 PM | 0.08 L |
43°F
Sea Isle
Fair
Humidity: 70%
Wind: ESE at 5 mph
SURF REPORT
The Scoop: This morning, there is a SE medium period swell in the water for the Jersey Shore region, with wave heights currently in the waist to chest high range. Right now, a just around high tide, the conditions are fair with moderate NW winds, creating a semi-clean ocean surface. Expect the surf to stick around for the most part of today, then fade a bit before dark.  By this afternoon, the wind will shift straight N, adding some texture to the water.  Overall, there is still some surf in the water and it's looking rideable at most beaches! Have a great day!
QUICK TOOLS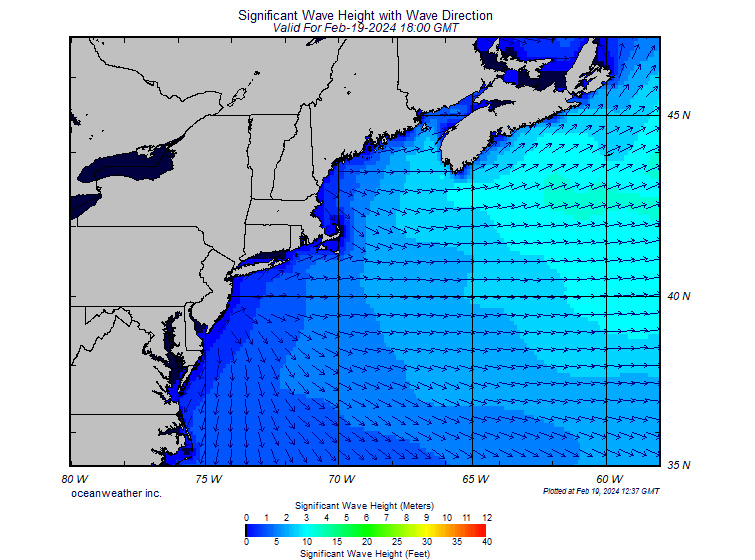 Wave Height and Direction
NorthEast Radar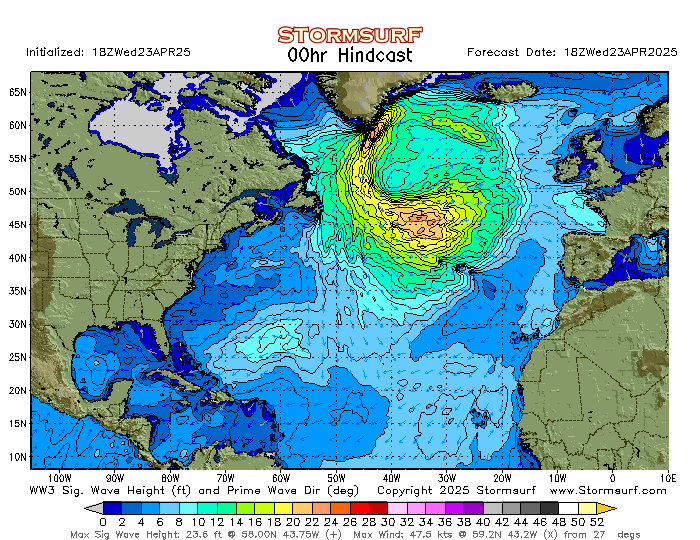 N. Atlantic Significant Sea Height Animation