Sea Isle City, NJ Beach Cam
Sea Isle, NJ Surf Report & Weather Conditions
WAVE HEIGHT
: 1ft ...
Fair Conditions
TIDES
WATER TEMPERATURE: 56°
Tue 05/26
| | |
| --- | --- |
| 02:36 AM | 3.74 H |
| 09:05 AM | 0.64 L |
| 03:21 PM | 3.64 H |
| 09:24 PM | 0.94 L |
64°F
Sea Isle
Fair
Humidity: 73%
Wind: S at 10 mph
SURF REPORT
The Scoop: This morning there are minor windswell traces in the water along the Jersey Shore region, with wave heights only in the ankle to occasional knee high range or so. Right now, just around mid tide, the conditions are fair with light WSW winds, creating a clean and organized ocean surface. With the tide filling in fast, most breaks will become flat, as there is nowhere near enough swell in the water for most of these beaches. Approaching the afternoon, the favorable winds will unfortunately shift around to the S/SSW, developing a disorganized texture on the water, as well as a cooler beach breeze as we like to call, "natures air conditioning." Regardless of the complete lack of surf, head on over to the beach and make the best out of this gorgeous weather on this wonderful holiday weekend! Enjoy your day!
QUICK TOOLS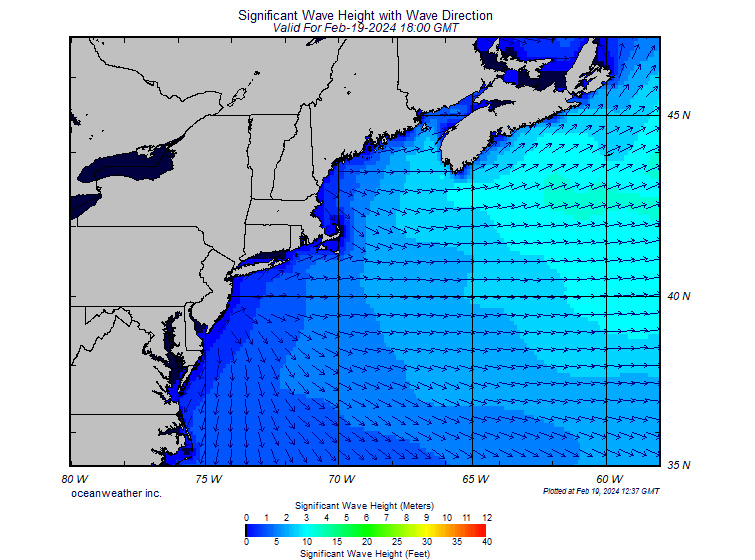 Wave Height and Direction
NorthEast Radar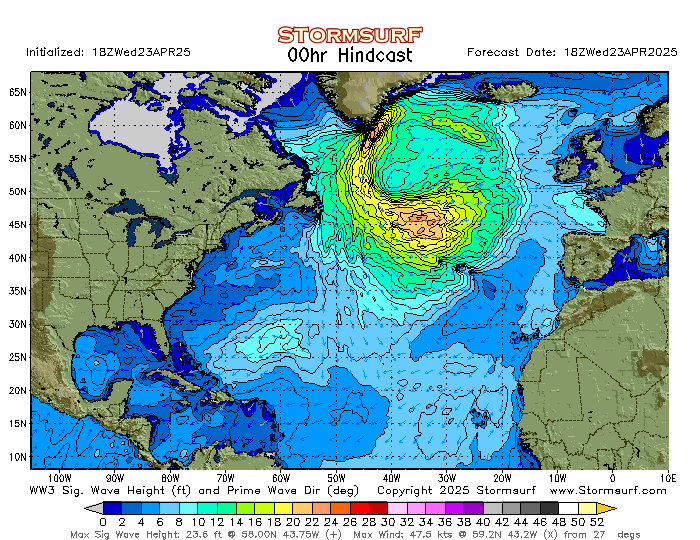 N. Atlantic Significant Sea Height Animation