Rockaway Beach, NY Beach Cam
Rockaway Beach, NY Surf Report & Weather Conditions
WAVE HEIGHT
: 2-4ft ...
Fair Conditions
TIDES
WATER TEMPERATURE: 65°
Mon 10/20
| | |
| --- | --- |
| 05:55 AM | 4.25 H |
| 11:58 AM | 0.53 L |
| 06:07 PM | 4.16 H |
67°F
Long Beach
Partly cloudy
Humidity: 84%
Wind: N at 0 mph
SURF REPORT
The Scoop: This morning, the current SE groundswell from Hurricane Gonzalo will begin to fade along the coastline at the Long Island region, with wave heights steady in the waist to stomach high range or so, with occ. + sets. The conditions will remain fair to good throughout the day, with stiff NW/WNW winds on tap, creating a super clean ocean surface! There's definitely still a fun bump out in the water, but the consistency level is no where near what it was like yesterday, with a long wait in between sets. Check the cameras out throghout the day to see which of your favortie beaches to surf are breaking well and doesn't have a serious crowd factor. This swell will drop in size approaching the afternoon, with wave heights only in the waist high range on set. The air is a bit crisp out there today, so be sure to wear some rubber! Enjoy your Sunday!
QUICK TOOLS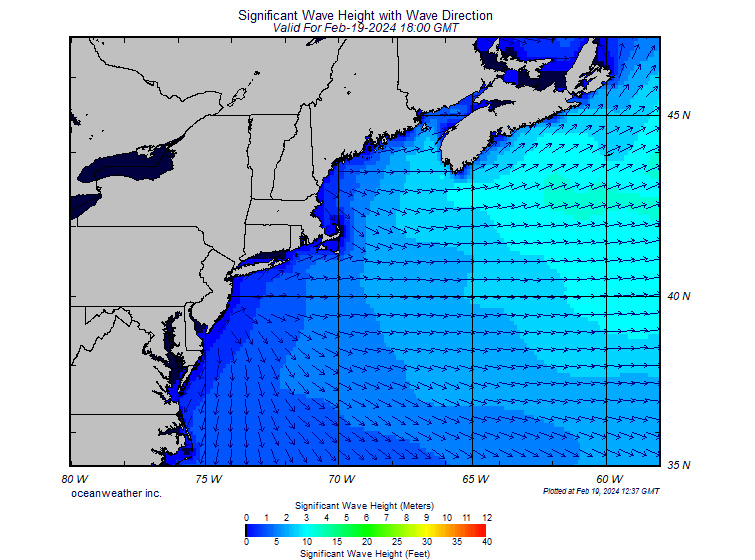 Wave Height and Direction
NorthEast Radar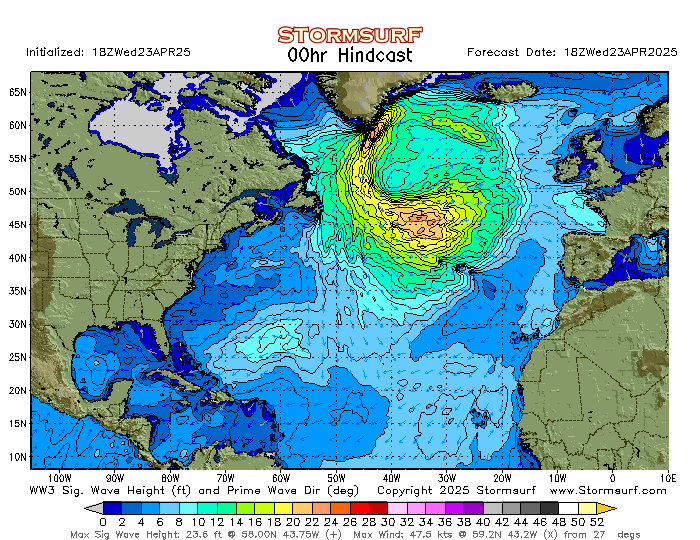 N. Atlantic Significant Sea Height Animation